As she was cleaning her cupboard she found a few photographs and couldn't stop staring at them. They were the reminders of all the happy memories that they had together and made her miss him all the more. Life became difficult and they drifted apart as the spark they once shared was lost. But those photographs brought to the fore all those feelings for him that she had told herself that she had forgotten and she couldn't control her tears as she wondered whether he missed her too. Somewhere in another corner of the world he kept asking himself, "Now that I am gone, does she ever remember me?"
This post is written for
Lillie McFerrin Writes- Five Sentence Fiction- Forgotten
.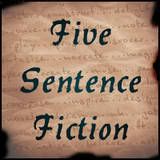 Labels: Fiction, Five sentence fiction, Life, Love, Memories, Missing