She was all dressed up for her performance and she looked pretty as she always did. But she had certain apprehensions about her performance- Would she be able to live up to the high standards that she had set before? The dazzling lights fell on her and she forgot all the nervousness and danced better than ever before. She recalled the struggles that she faced to make this comeback-the battle against cancer that she had won and suddenly that gave her the strength to face any challenges that life had to offer. As the audience gave her a standing ovation, a new person was born- not a cancer survivor, but a winner!
This post is written for
Lillie McFerrin Writes- Five Sentence Fiction- Dazzles
.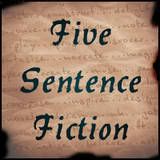 Labels: Fiction, Five sentence fiction, Life, Positivity